TECHNOLOGY
SPECIAL FEATURES AND INNOVATIONS
FleetMaster is a cloud based application and has been designed to expand without limits and to operate large scale fleets without any constraints.
As it is the flagship product of our company, FleetMaster was created using the latest programming and database technologies and it is tested and improved by our team continuously
The user interface is 100% web based, accessible from any browser and capable of working in a multi-monitor environment with dispatch capabilities as well as in a standard laptop or desktop.
As we are dedicated to big data processing and we understand the confidentiality of user data, we ensure the business safety of our clients by adopting the best quality
and security standards in the industry:
• ISO 9001, 14001 and 27001 Certificates
• Geotrust Extended Validation SSL Certificate
• NATO NCage Certificate
• Police and Fire Department Certifications
The Driver application provides the ultimate workforce tool and connects the driver with the dispatch in real time.
Weather we talk about live communication, driving information, task management or navigation, everthing that means mobility can be easily accesed by the driver using FleetMaster Driver
FleetMaster Driver is a mobile aplication dedicated to drivers and it is designed to be used as a dashboard tablet using standard or industrial mobile devices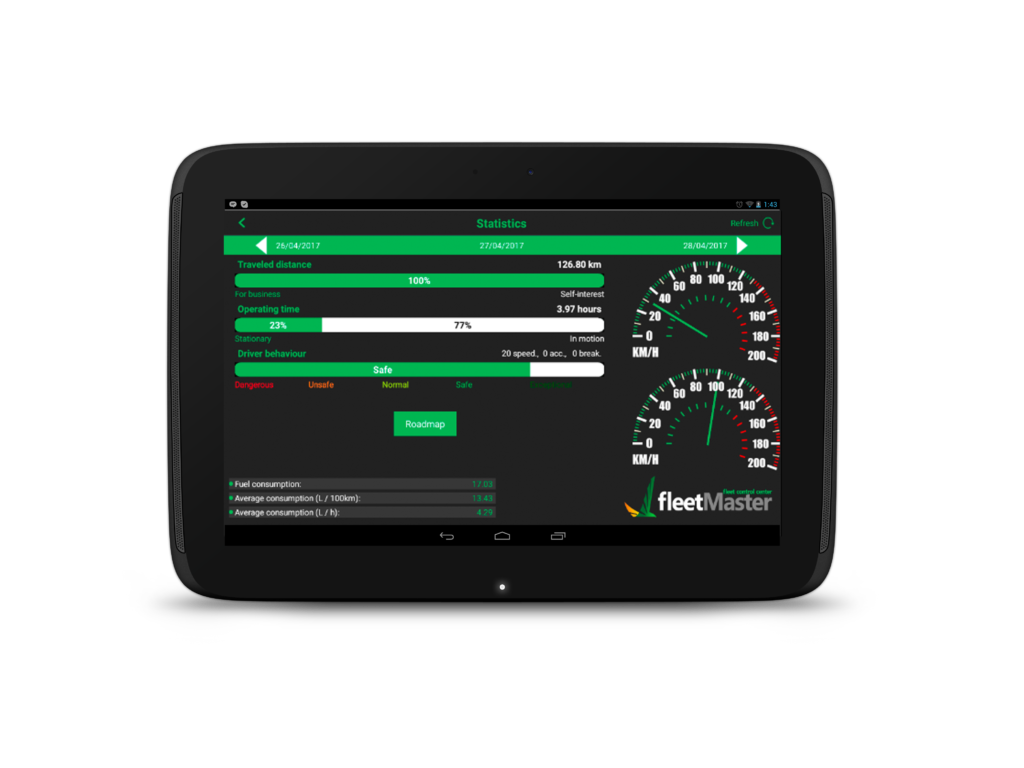 FleetMaster Mobile
Features and Benefits
FleetMaster Mobile makes life simple for fleet managers
and brings all the necessary information to their fingers.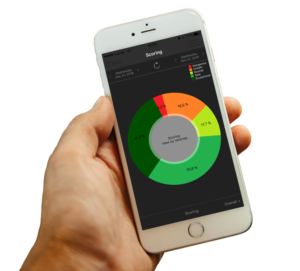 Track &Trace
See all your vehicles on mobile device, as a list or as a map, and search/filter/ order the vehicles as you wish.
Roadmap
Check the roadmap of any vehicle and see on the map the graphical route.
Alerts
Receive alerts from your fleet in real time and access the details without time restrictions.
Driver Behavior
Check the driving score and behavior of your drivers and make instant decisions.
Statistics
Complete graphical overview over your fleet's activity on your mobile phone.
Over-the-Air Control
Communicate in real time with your car, arm/disarm, receive alarms and send instructions.
Special Features
and Innovations