GHEORGHE BOARU –

– Chairman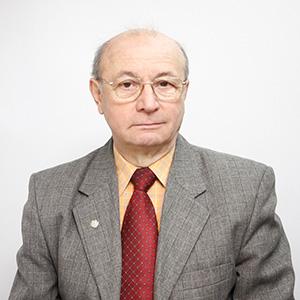 Mr. Gheorghe BOARU is the chairman of the Board of Directors of the company BRILIANT TECHNOLOGIES.
He has a special training and experience in the field of "communications and informatics", both through the military and civilian studies he has done, as well as through the experience gained in the functions he has had in his 48 years of military and/or civilian activity.
His studies had as a basic area the knowledge, design, realization, exploitation and protection of the communication and information systems of the military and / or civilian organizations and the functions he has accomplished in the "Carol I" National Defense University have provided him with a vast managerial and specialized experience in the field of "communications and informatics".
The scientific research carried out and publishing the results (over 370 papers), through books, textbooks, courses, scientific communications, studies and articles, grants, confer to Mr. prof. Gheorghe BOARU an acknowledged competence in the academic field, especially on communications and informatics issues (analysis, design, implementation, exploitation and protection of networks and systems), as well as management of information systems (including their security).
The didactic activity as a university teacher, for more than 35 years old without interruption, in some leading positions, as well as a doctoral supervisor, project leader, organizer of scientific events, as well as member in two scientific of very high level organizations (Academy of Romanian Scientists -AOSR and Academy of National Security Sciences-ASSN) and also the outstanding results achieved, give a confirmation of the special managerial experience and guarantees success for the management of the activities in our company.